By international standards housing in New Zealand is affordable but increasingly in Auckland residential property is expensive by world standards. There are significant regional differences in house and rental prices across the country. Even within different suburbs of cities.
New Zealand houses are mainly timber based. Many older ones do not have insulation or double glazing. Newer homes are up to modern standards. Efforts are made to get older properties up to standards as well. The government has some insulation and hot water grants for home owners and landlords.
Initially the vast majority of migrants rent. The reasons for this are many. You may need to check out schools before you decide on the one you like, you won't generally have an understanding of the better (or worse) areas, you may well even end up moving to the other end of NZ within a few weeks of arrival as you may not find work in your city/area of first choice or take up a new position shortly after arrival.
In the major centres finding unfurnished rental properties is not normally difficult. Although the rental market in Auckland and Christchurch is a bit over heated. The Christchurch rebuild is in full swing and a lot of extra builders are in the city combined with the fewer number of properties that is available after the 2010 earthquakes makes that the rents have gone up in recent years.
Auckland has had a major influx of migrants. The majority of migrants will settle here. This has put a demand on the both the rental and  the property market.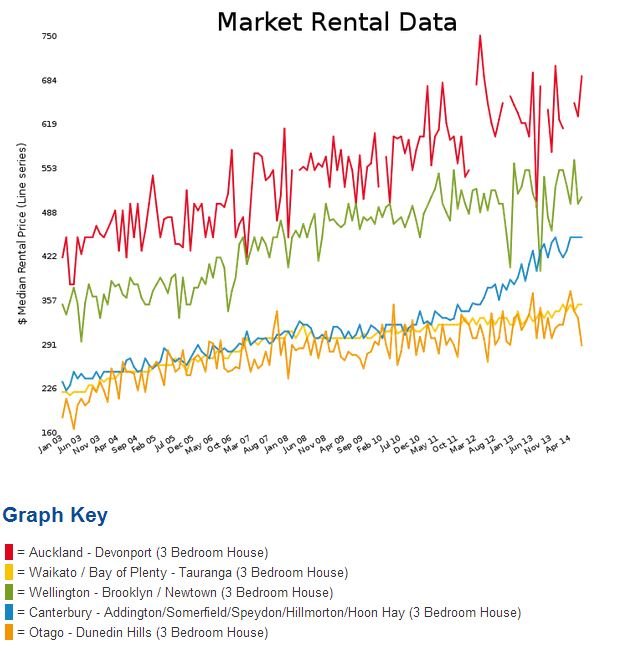 New Zealand average rental prices for 5 cities
Buying property in New Zealand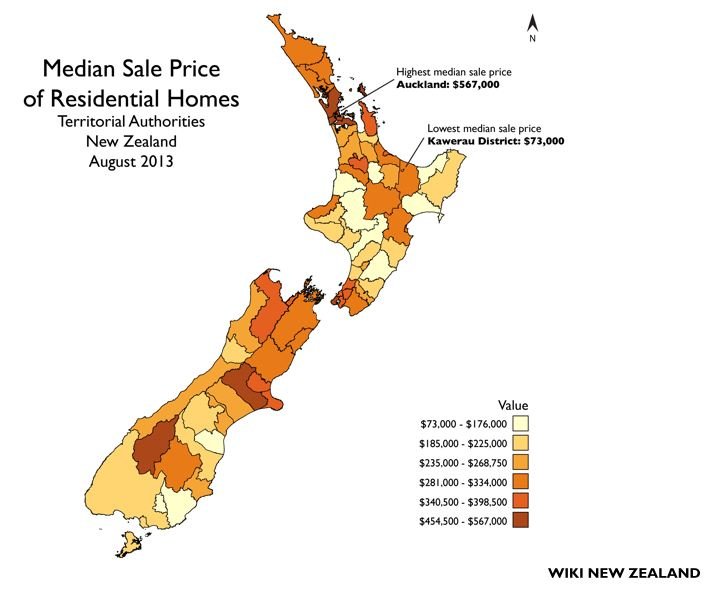 New Zealand median property prices per region
Mortgages are generally easily obtained as long as applicants fulfill the required criteria. It is not uncommon for banks to lend up to 90% of the valuation of a property, provided there is security in that property and the applicant has Permanent Residence (this is not a law, it is a bank requirement usually). At the present time interest rates vary from 5% – 6.5% depending on whether you are after fixed or floating rates. Interest rates are set by banks; there is no Government involvement.
There is a wide variety of houses available. On average they will sell 1 to 2 months after being put on the market. so there is plenty of time to shop around and compare.