Do you have sufficient funds to start a business in New Zealand? An Entrepreneur work visa application might be a good option for you. However, you need a viable business idea and a good business plan. Make use of the tips from Brenda below.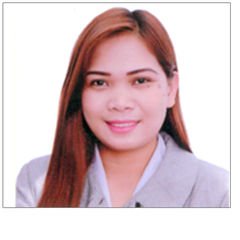 Post by guest author Brenda Cagara
I have been writing for websites, articles, and blogs for five years now. I have had a fair share of writing on a variety of niches but my main focus is business, finance, and taxation. Currently, I am working with business consultants Riz & Mona which offers company formation and business setup services across all states of United Arab Emirates. Our other services are products registration, visa processing, bank account opening, trade license, trademark, local sponsors and many more.
A regular 9 to 5 job is considered favorable by the majority of people.  It is relatively easy to manage your tasks without much worry for any loss. You are expecting to get a continuous salary for doing monotonous work which gets even simpler with more experience. You have to be content with limited profits. There is also no guarantee you can continue your job for an indefinite period. This can either be positive if you pro-actively want to change your job for a better one. It can also be negative when your employer may want to replace you for any reason.
Starting your own business has many benefits if you have the resources to do so. But an important and initial thing to consider is the type of business that would prove right for you. To make the right decision you should consider several things before deciding to start a new business.
1. Complete Focus
The first and the foremost thing to understand is that running any business is like a full-time job. You can't expect a reasonable profit from any industry without focusing on it completely. This means that you initially have to collect necessary resources, do your research and plan your business. Then quit your job to make a long-lasting and solid plan for your business. It is extremely important to understand that you will face hurdles in the beginning.  You have to stick to it and make a tireless effort to achieve your goals. There is no shortcut to achieving a well-established business. It takes time and effort.
2. Understand your potential
It is very important to know your abilities before examining the appropriate type of business for you. If you can work extremely hard, have large amounts of cash and can wait longer for gaining higher profits, then you can opt for a business that requires high upfront investments. For instance, an automotive business, a hotel, a farm, export business or an electronics business.
Otherwise, you should invest in a smaller business that will provide relatively lower but regular profit. For instance, opening a fish farm, a small restaurant, engineering consultancy, ICT business and others. Business consultants can help you.
3. Consider your Interests
It is an established fact that you can expect maximum benefits from any business by working in the industry of your interest. People are eager to get maximum information in the field of their interest. They also tend to do more and better in these fields. But you have to distinguish between the interests that can only work as a hobby and those that have the potential to be used as a business to gain profits.
4. Utilize your Experience
Starting a business in an area where you already have experience in, is a plus point for starting any business. You can use your professional experience in your business. This will assist you to handle any situation with ease.  You will be aware of the problems you may face and also how to overcome them.
5. Research
Starting any business will require plenty of research and professional advice from those already running a business type you are interested in. It is appropriate to shortlist your business ideas first. Then do thorough research about the pros and cons of all the types of businesses of your concern. This research should be comprehensive.  It needs to cover all the aspects of the businesses. This will help you judge all your business ideas according to your skills and resources. The comprehensive research will make it easier to choose the business that suits you.
6. Know your Competitors
The biggest hurdle that any new business face is the competition it gets from already established similar businesses. In case of a tough competition, you have to be innovative and work extra hard in order to establish your place in the competitive market. It will also take longer to establish your business in this case. Therefore, it is advisable to choose a new business with less competition.
7. Scope of a Business
The only thing that can favor you in case of a tough competition is a business with a wider scope. This wide scope will make room for your business even in the start-up stages.  Things will start settling with the passage of time and you'll find your niche.
All these measures are important before starting any business. Implementing these things will take some time but they are essential in making a successful plan to choose a profitable business that can stay for longer.